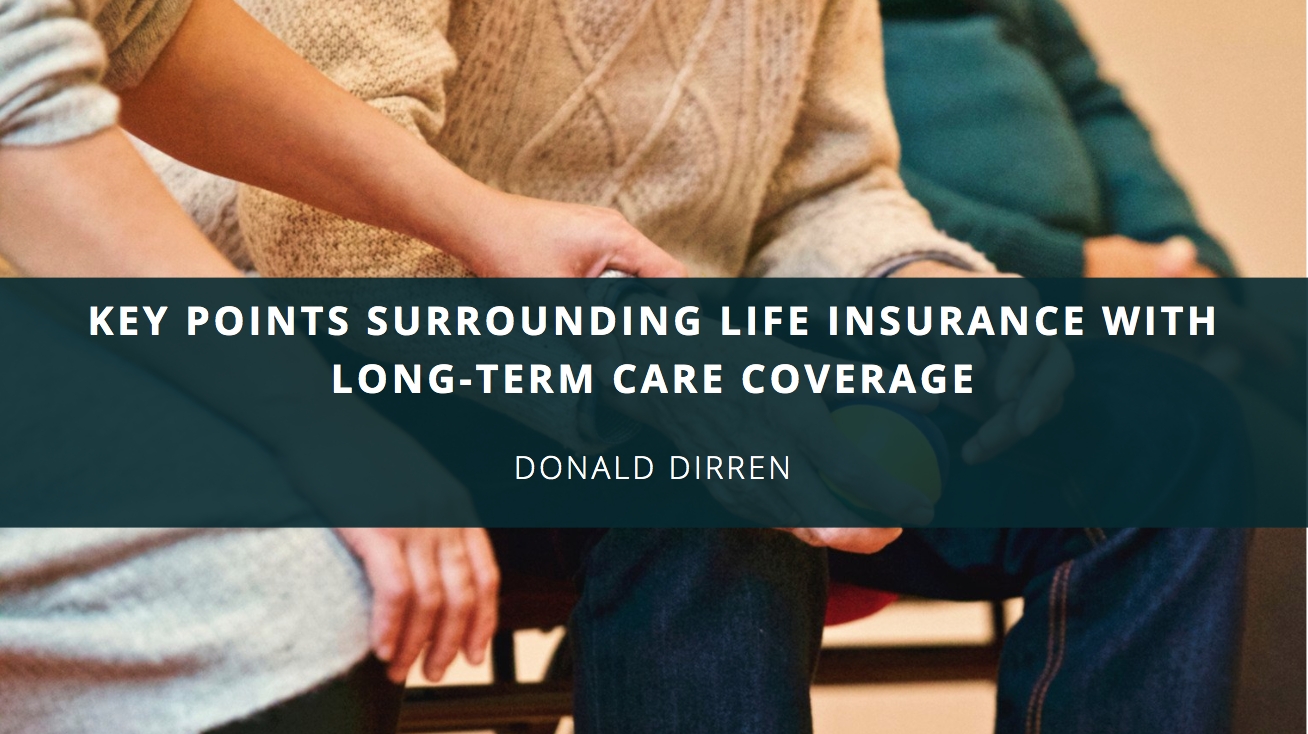 Donald Dirren Illustrates Key Points Surrounding Life Insurance With Long-Term Care Coverage
With the increasing cost of long-term care and home care coverage throughout the United States, there are a number of crucial considerations that should be taken into account when contemplating life insurance paired with coverage for long-term care needs. That's according to Donald Dirren, a 30-year veteran of the insurance industry and a licensed financial advisor, based in Phoenix, Arizona.
"It's important to get advice from a competent financial adviser who can provide you with the facts surrounding what we call life insurance paired with long-term care coverage," explains financial advisor Donald  Dirren, speaking from his office in the southwestern U.S. state of Arizona's capital city of Phoenix.
Insurance expert  Don Dirren  has been a licensed financial advisor for over three decades, specializing in retirement planning and educating, he says, those who seek to proactively protect, preserve, and pass on their financial legacies.
First, Donald Dirren is asked whether an individual should purchase life insurance with so-called long-term care coverage, or simply life insurance without this additional benefit. "This depends," says Dirren.
"In the simplest sense, life insurance paired with long-term care coverage is an insurance product designed to assist an individual and his or her family in paying the costs associated with long-term care not covered by standard insurance," explains the expert, "nor either Medicare or Medicaid."
Whether an individual should rely upon—or indeed need—long-term care cover, then, depends on a variety of different factors, according to Donald Dirren. "Several considerations must be taken into account," he goes on, "such as how much a person can, or plans to, pull from their savings, annually, in later life."
Where the option or a plan already exists to pull from savings to cover late-life care expenses, it might,  Don Dirren  says, make more sense to forego long-term care cover entirely. Another consideration, Dirren suggests, is tied to the unpredictable nature of the ultimate need for long-term care, and thus long-term care coverage.
The financial implication, therefore, earlier in life, should be taken into account when considering the late-life value of long-term care coverage down the line, the expert says. "At the end of the day, all life insurance products vary considerably, both in terms of coverage and cost," suggests Dirren, "so it's important that people carefully select a policy that's both appropriate and affordable, and offers value for money, too."
While life insurance with long-term care cover works for many,  Donald Dirren  reports, other options, such as indexed universal and fixed interest universal life cover, may be more appropriate, particularly depending upon an individual's age. "It should also be noted that long-term care insurance is rising in cost," he points out.
"With this in mind, a hybrid insurance option, then," adds Donald Dirren, wrapping up, "may present a better option overall, delivered as a single cost-effective premium, and where benefit amounts are often ultimately assigned precisely as necessary when needs arise."