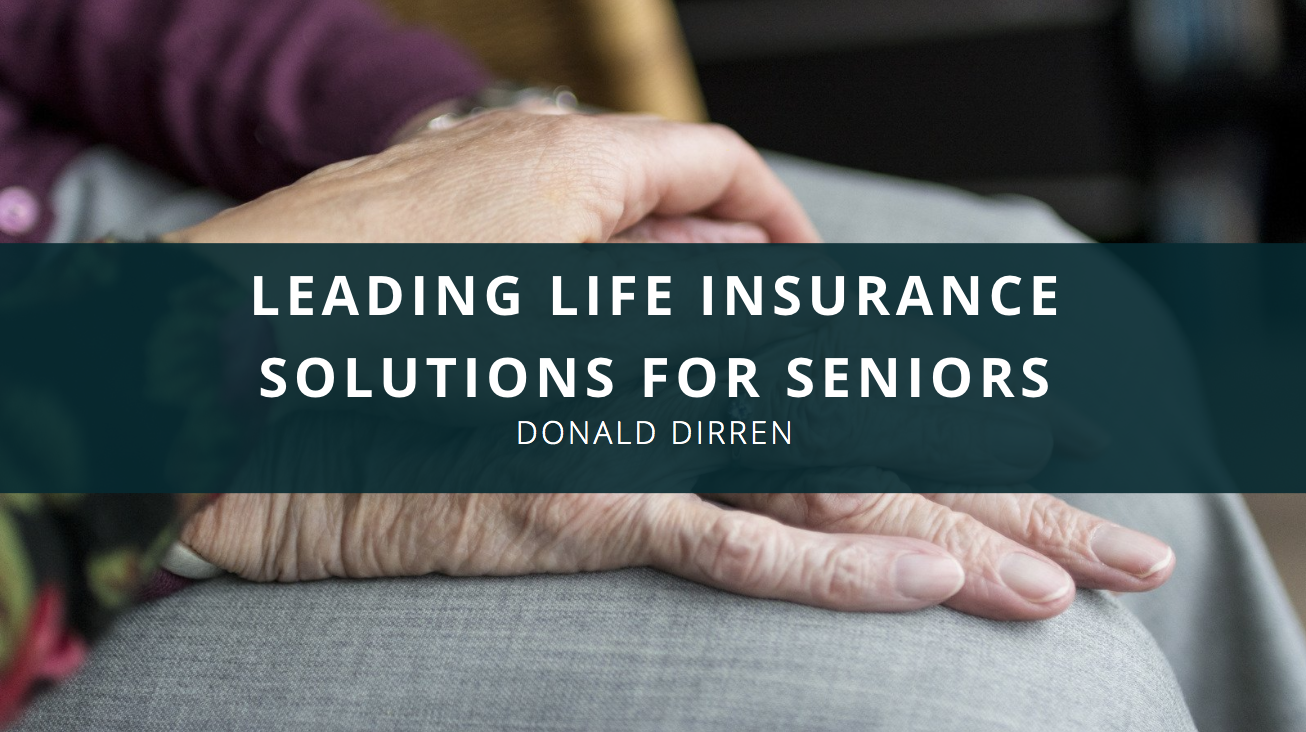 Donald Dirren Presents Overview of Leading Life Insurance Solutions For Seniors
Licensed financial advisor Don Dirren, from Phoenix, Arizona, provides a helpful overview of the best life insurance products for seniors today.
With products varying wildly, it's important that seniors have a clear overview of the leading life insurance solutions available to them. That's according to Donald Dirren, a more-than-30-year veteran of the financial services industry, based in Phoenix, Arizona, as he provides an expert overview of the products on offer.
"From indexed life and long-term care cover to final expense and various hybrid options, life insurance solutions for seniors vary wildly," explains licensed financial advisor Donald Dirren, speaking from his office in Phoenix, Arizona.
Don Dirren uses his more than 30 years of experience within financial services to connect Arizona's seniors with the best life insurance solutions for them as individuals. He does so, he says, based on a variety of criteria, including their age, health, goals, and a number of other factors. "Usually cheapest is term life insurance," explains Dirren, "suited to those seeking just short-term coverage."
With terms often limited, however, particularly for older individuals, it may be better to look elsewhere for a life insurance solution, according to the expert. "Where an individual's goal is end-of-life expense coverage, for example," he reveals, "final expense life insurance is often a better bet."
Longer-term, guaranteed universal and indexed universal life insurance policies are another good option for many seniors, Donald Dirren suggests. Both permanent and flexible, such policies, he says, represent a low-risk option. "Alternatively, there's long-term care insurance," the expert notes, "although this is becoming increasingly costly."
Don Dirren's preferred option, then, it seems, is a hybrid solution. "Combining coverage types, a hybrid solution often represents the best proposition for many seniors," reveals Dirren. He might, he says, for example, combine long-term care cover with one other form of life insurance. "Such cover is often available as a single premium," Donald Matthew Dirren explains, "and many seniors find that it's far more cost-effective than traditional single types of cover."
A hybrid life insurance solution, as recommended by Donald Dirren, typically sees an individual's selected benefit amount assigned as called for. This will most commonly pay either for long-term care in later life, or be provided to beneficiaries upon the policyholder's passing.
Where an individual may wish to steer away from hybrid options, Dirren has one more solution to recommend. "Permanent whole life insurance is, perhaps, recognized as the most comprehensive single form of cover for any individual," he explains, "but it's generally expensive and may, as a result, be out of reach for many, particularly seniors."