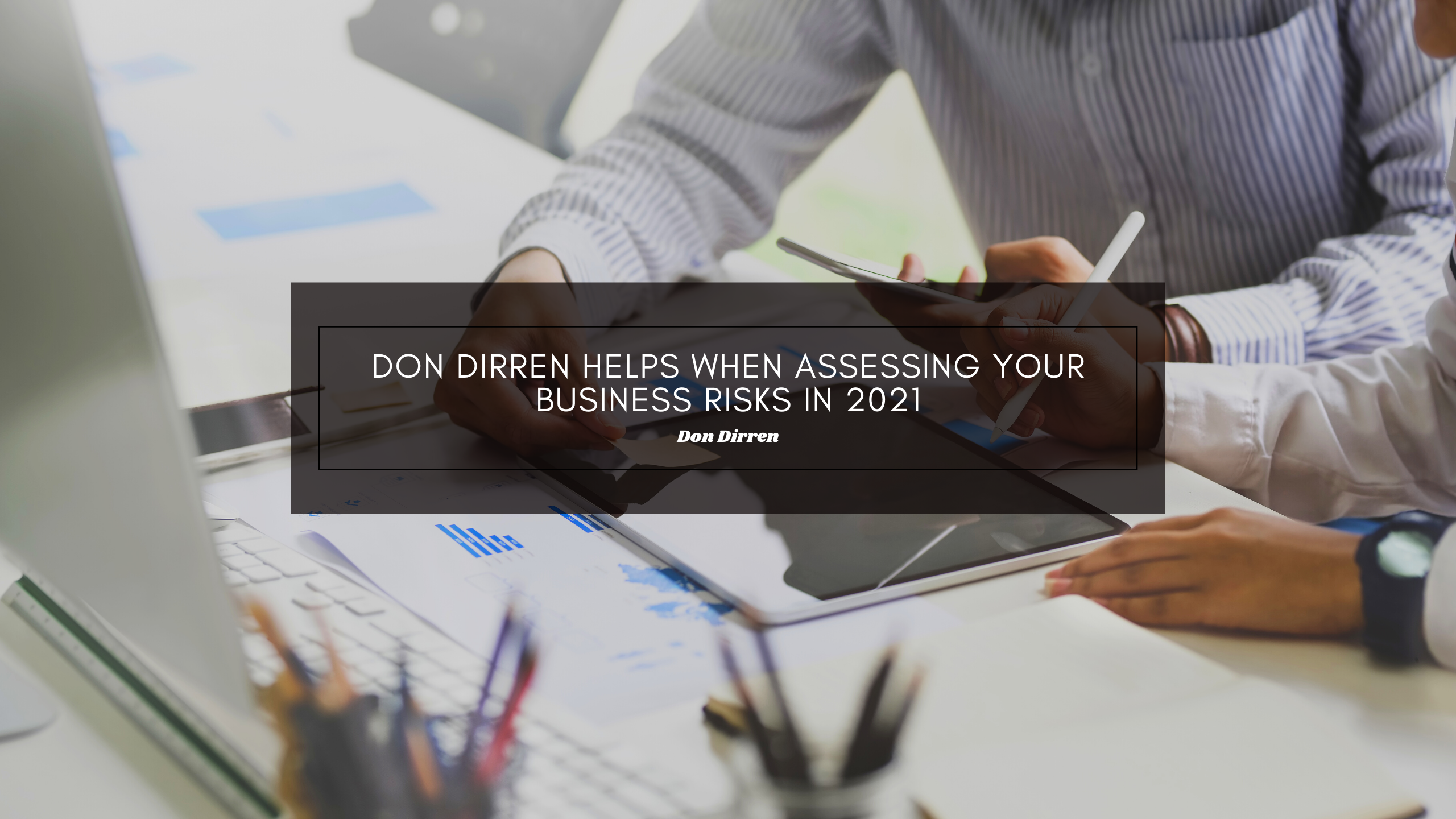 Don Dirren Helps When Assessing Your Business Risks in 2021
Don Dirren is a business assessment professional who has years of experience providing help for many companies. In 2020, he saw the transformations caused by the Covid-19 pandemic and helped many firms stay open in the face of this problem. And he recently provided details on risk assessment for 2021, including what issues are likely to remain an issue (and how to solve them).
The Risks Don Dirren Sees in 2021
The year 2020 was, putting it mildly, a devastating time for the economy. With thousands of businesses closing forever due to the pandemic, Don Dirren and many other experts have watched the market and examined the risks inherent in its operation. And Don Dirren believes that the risks in 2021 will be similar to those in 2020 — though there is a light at the end of the tunnel in his assessment.
First, Don Dirren believes that economic risks will continue to be a problem for many companies. These risks occur when a business doesn't have a strong enough cash flow. With stores shutting down amid governor orders, Don Dirren believes it is essential to prepare for this danger immediately. Find new ways to offer services and goods, such as deliveries or socially distant operations.
These commercial risks include not only a weaker cash flow but a smaller number of potential customers. Don Dirren knows many states are limiting attendance at businesses, cutting back on financial success. Try to integrate outdoor seating environments, if possible, to expand this facet. Renting seating areas in other outside regions also helps benefit many companies as well.
Don Dirren suggests a professional business assessment long before these problems impact your company. A vital evaluation like this can examine other business risks, such as misjudged market demand. Many companies during Covid-19 are either expecting too much market demand or too little and suffering. Getting an assessment minimizes this risk, Don Dirren says, by providing an objective look at the situation. You can use this information to plan your approach based on real market demands.
Inadequate competition assessment is another risk Don Dirren believes will become a problem in 2021. Even though the business world has slowed, many competitors likely still exist for your services or products. Don Dirren suggests assessing the strength of your competitors and your market share compared to theirs. Try to adjust your business approach to exist in whatever pocket you possess.
Lastly, Don Dirren is concerned that many businesses may not create workable business strategies in the face of 2021. Too many companies coasted through 2020 on old techniques that worked by inertia through the pandemic. As this health danger stretches into 2021, now is the time to focus on social distancing strategies, delivery options, curb-side sales models, and expanding the digital marketplace as the most effective option for increasing a business' presence.